I'm glad to announce the release of ActivityPods, a new kind of architecture for web applications which aims to reconcile the ActivityPub and Solid standards.
You can see the initial proposal here:
It can be summarized in one image: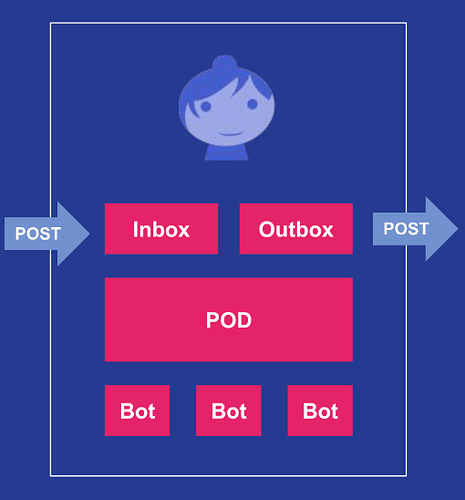 The ActivityPods implementation is based on the SemApps toolbox, which aims to provide all you need to develop semantic applications. I'm also a core developer of SemApps since 2019.
I know there have been many discussions on this forum and on Solid forum about this topic (in particular here and here). I don't pretend to have the only solution, but I'm glad to have something working well and that could, I think, fit the needs of many projects.
I will open source a working frontend soon. It allows to create private events and invite friends, with the boilerplate of ActivityPods as the only backend.
All feedbacks are very much welcome !

Please be patient as some things are not perfect yet and I plan to improve a few things in the coming weeks. But I thought it would be interesting to post this before the holidays.
I've cross-posted this message on the Solid forum as well.