Fediverse in Healthcare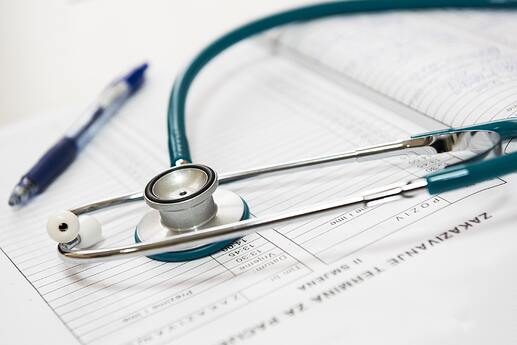 There are two interesting cases I would be happy to fediversize, being currently discussed in a team I am part of.
Secure handling of sensitive IoT data. The case is how to gather and securely process medical telemetry from smartwatches, fitness bands and such (implants being discreetly undiscussed). Following the idea of decentralization, I can imagine a locally hosted server, collecting data, somehow combined with secure backbone (TePeWu: Friendica | Search) and some ways to make data available either for an authorized physician or (locally anonymized) for research. But here I got to the limit of my technical imagination and I have no one around here to help me. Anyone?
There are two cases of matching underused assets with their possible uses
2.1. Medical equipment being left unused once research projects are done and closed with professionals lacking funding to buy/rent it on a commercial basis.
2.2. Clinical research programs looking for certain specific "cases" – volunteers for experimental treatment or diagnostics – and people who cannot afford therapy for their less common conditions.
I can imagine using fediverse approach to create decentralized exchange, without central database, using tag and categories to find matching pairs.
Do you think it is worth some effort?
(Image CC0 Credit: Pixabay on Pexels)