Hi all,
I'm building https://learnawesome.org as an open-source learning network. A simple way to understand this is as an equivalent to GoodReads - although the focus is on learning with all kinds of media such as books, courses, podcasts, newsletters, tweetstorms, apps etc. It's a social network built for learning.
I have implemented ActivityPub support in LearnAwesome. See this issue: https://github.com/learn-awesome/learn/issues/121
This will let anyone using apps like Mastodon to follow my learning activity (such as book reviews) without signing up on LearnAwesome. They just need to visit a user's profile and follow the ActivityPub username: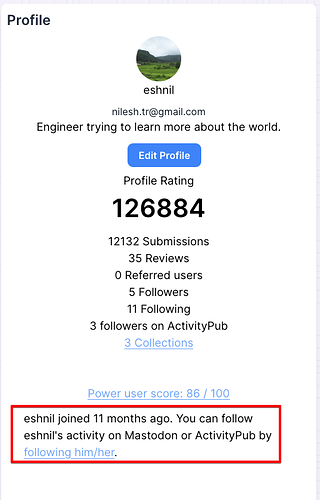 This is built with Ruby, Rails, PostgreSQL, TailwindCSS. There are also browser extension and mobile apps in progress. I'm posting here hoping to get more developer contributors.
Feedback welcome!