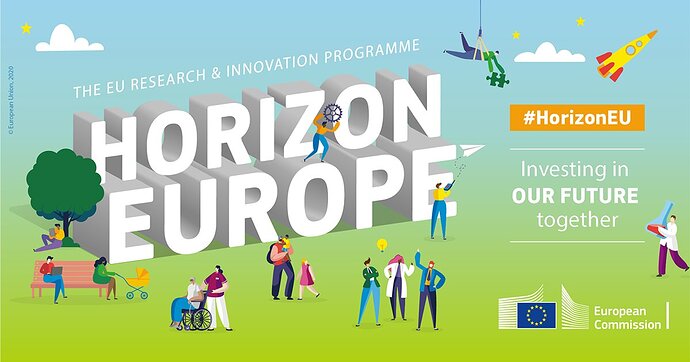 Attention @policy,
The Horizon Europe Info Days were just held, where the EC presented their strategies and funding programs for the coming years.
Existing funding programs for federated apps will come to an end, as a new Horizon Europe programme starts. Hordes of companies and projects are fishing for the significant amounts of money that is distributed the coming years.
There are many developments and opportunities that exist now. And I think most fedizens are not in the loop. Therefore this wiki post to plan a meeting to discuss the ins and outs.
---
(NOTE: This is a wiki post that anyone can edit. Please edit and add agenda points and other relevant details)
Horizon Europe & Fediverse
Proposed Date:

2021-07-10T15:00:00Z

Vidcall URL: Startraum
Participants:
@CristinaDeLisle: Hello! I hope everyone is well. I confirm I will attend as well this meeting. See you then!

@Sebastian nice, added meeting URL
Agenda:
@Sebastian informs about EU developments, possible further steps (will talk with Prabhat Agarwal) and edri roundtable.

[Add your input]