How to indicate your Fediverse handle on your User Card?
1. Go to your Preferences
(Click on your avatar, then your username, then Preferences)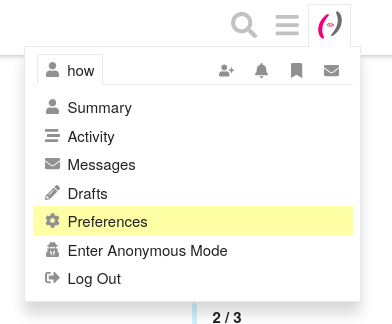 2. Add your Fediverse handle
(Click on Profile in the left sidebar and fill 'On the Fediverse' field)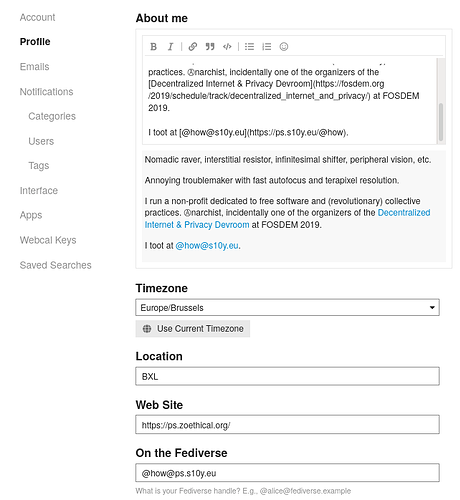 3. Click an avatar
The Fediverse handle will show on your User Card as well as your User Profile. You may change it anytime!
Fediverse Handle Showing on User Card